Is keeping up with technology making your head spin?

As soon as you learn one tool, it changes. Or another, better one comes along to take its place. In fact, you barely have time to learn new tools. You have lessons to plan and papers to grade and meetings to attend and actual live human beings to teach.
You want to be more tech-savvy. You might even be feeling pressured by your school, by your colleagues, or by society in general to keep up with it. But there's just no time.
Help is here.
The Teacher's Guide to Tech is kind of like an encyclopedia of ed tech tools. With this guide in hand, you're going stop feeling overwhelmed and start getting excited about how tech can help your students learn.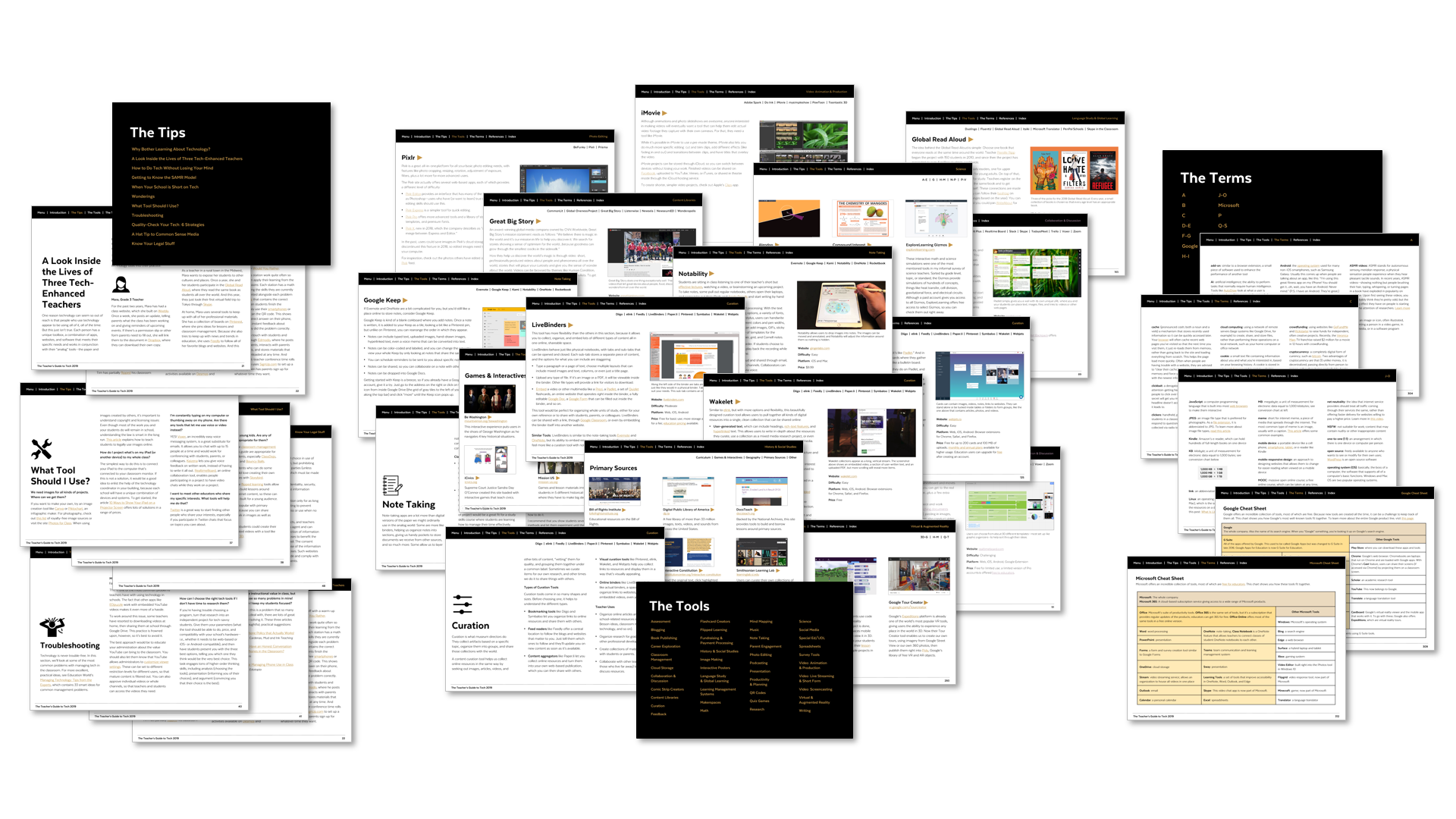 In this guide, I have gathered over 250 educational technology tools and grouped them into 42 categories, including tools for assessment, flipped learning, presentation, parent engagement, video production, and so much more!
To introduce each category, I talk about how the tools in that collection can personalize learning, help you manage behavior or time, enhance collaboration, and allow students to explore their passions.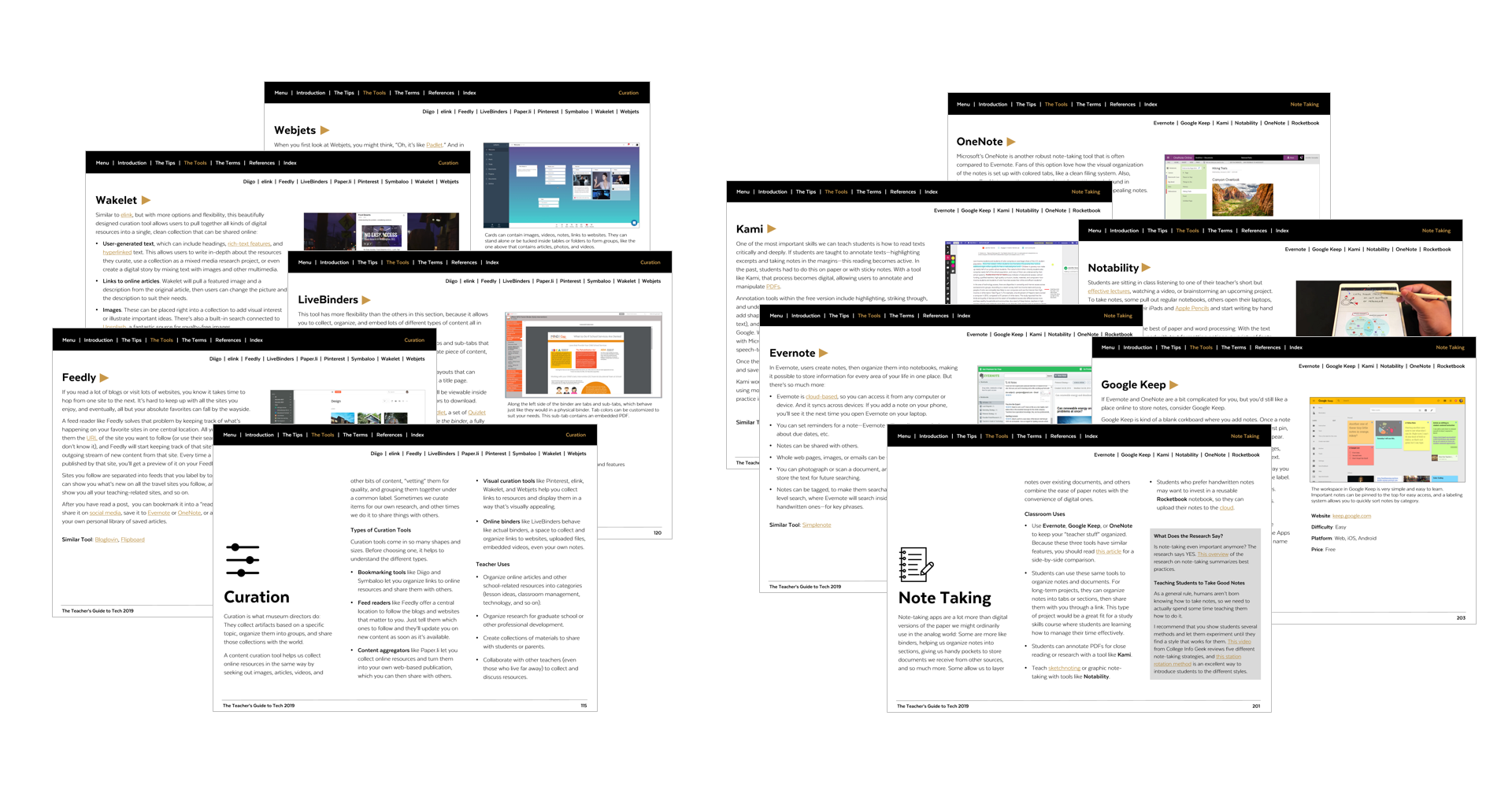 Then I take a few of the most popular or most interesting tools and look closely at each one: First, I give you a description of what the tool does in clear, simple language. Then I show you a screenshot of the tool in action. You'll also get a link to the tool's website, information about pricing, a difficulty rating, and a list of the platforms the tool works on. If there's another tool out there that's similar to this one, I'll give you a link to that, too, so you can check it out.
Finally, a play button takes you straight to a video that shows you how the tool works.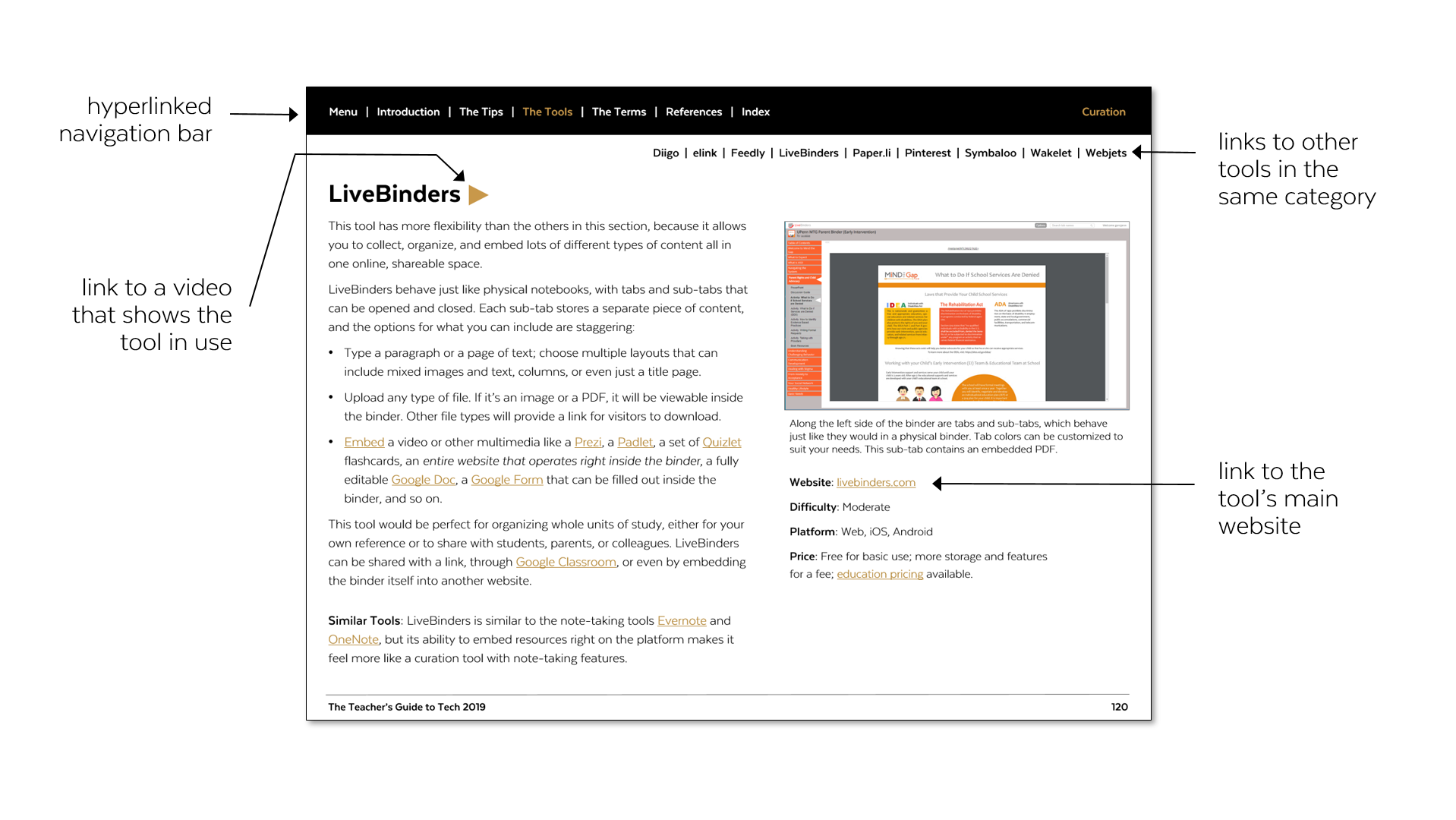 If you want to look at the other tools in the same category, you can easily click around to compare them. Because all of this is happening on a PDF, and you're not waiting for different website pages to load, it's crazy fast.
And there's more! A glossary of over 120 different tech terms helps you understand the jargon you hear when people talk about tech. When one of those terms comes up in the book, click on it and you'll be taken to that page in the glossary.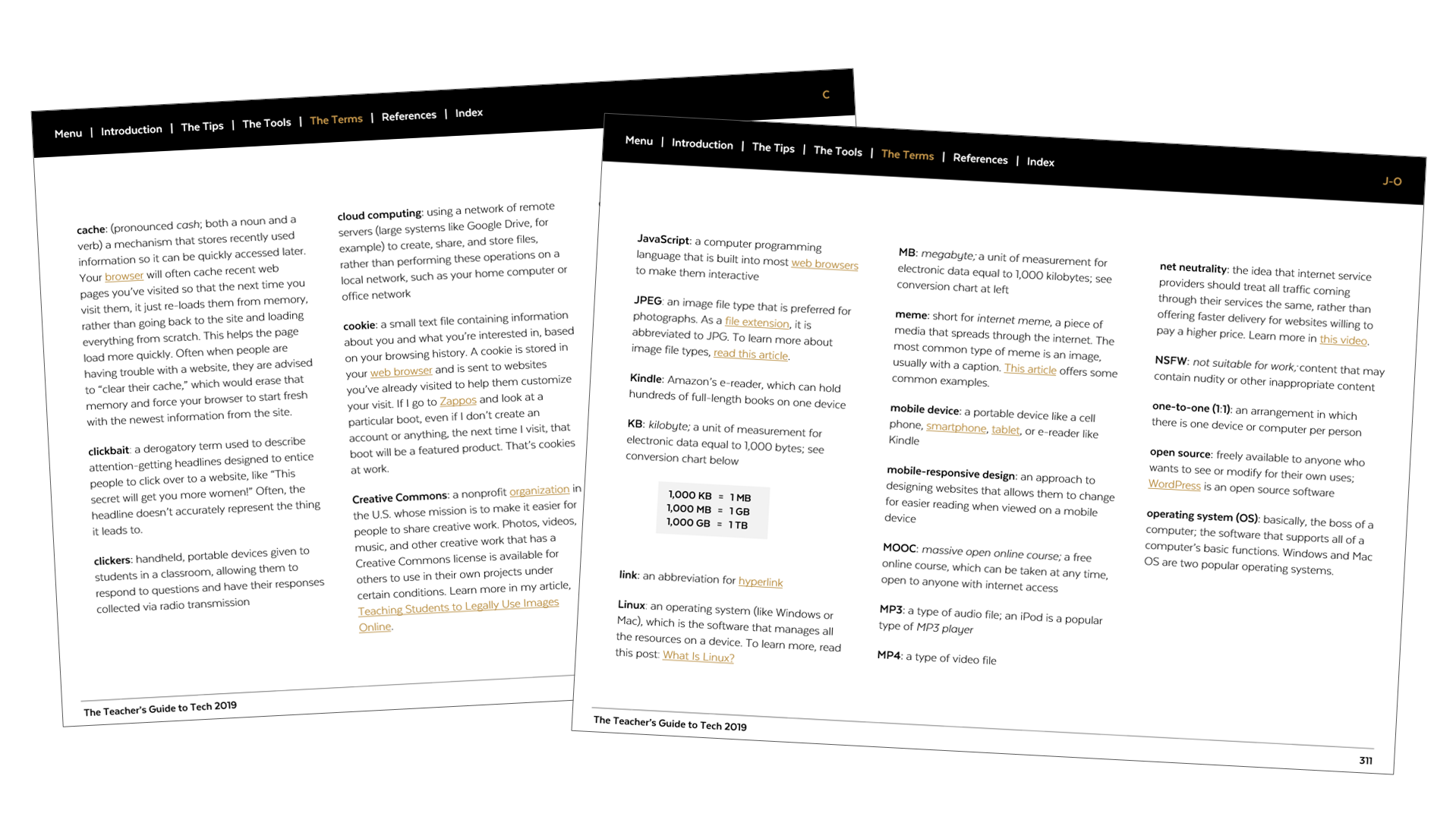 To make the tools even easier to find, the guide also includes a completely hyperlinked index of terms. So when you hear the name of a tool and you have no idea what it does, you can come here, go to the page where I describe it, and quickly get up to speed.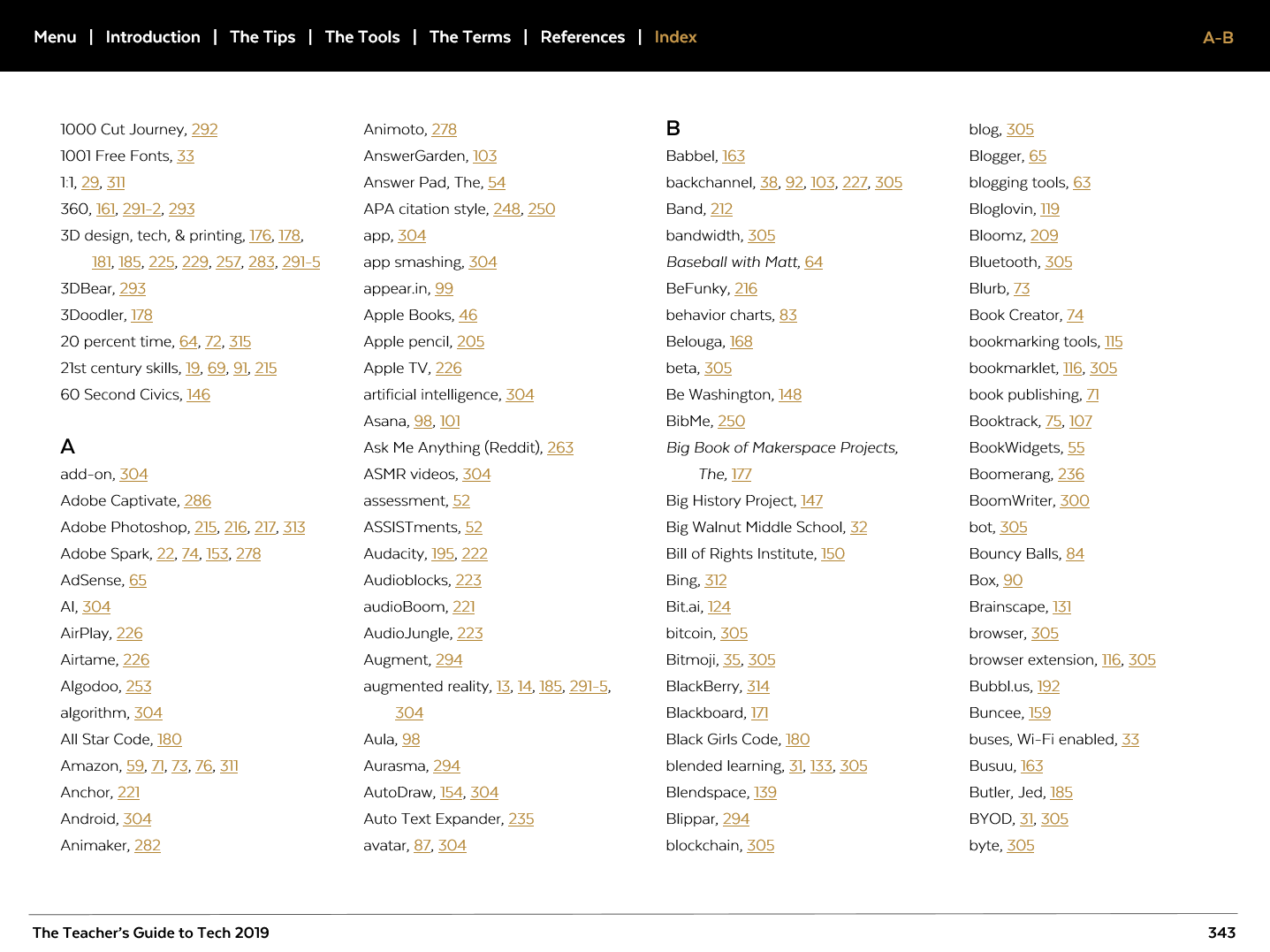 You can keep this PDF on your laptop, desktop, even on a tablet. And I created the whole guide on 8.5 by 11-inch paper, so you can also print it out and stick it in a binder.
---
New in 2019
For the 2019 edition, I have added over 60 new tools, including a massive new section on History and Social Studies and expanded sections on Fundraising, Quiz Games, Special Ed/UDL, Virtual & Augmented Reality, and Writing.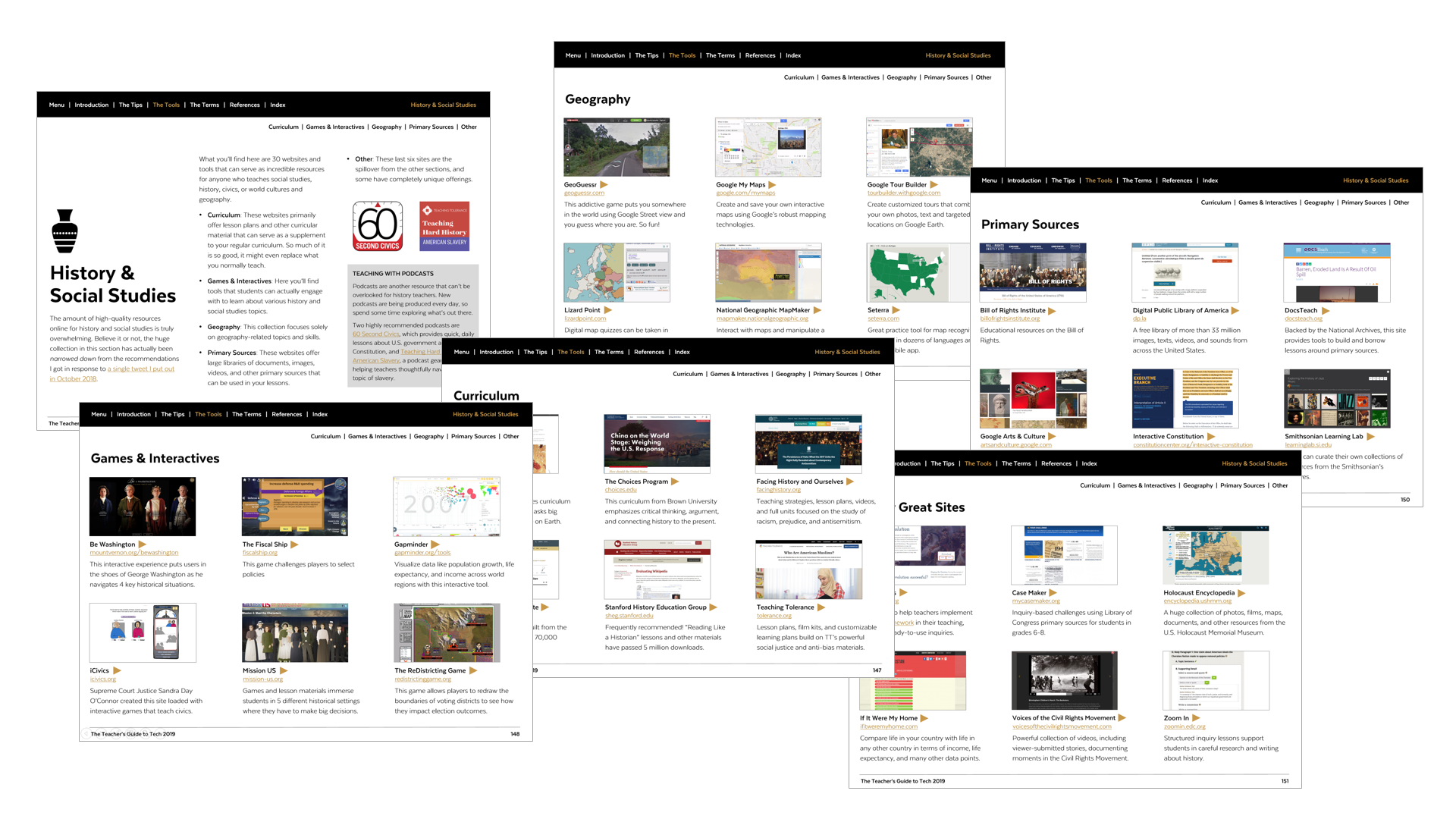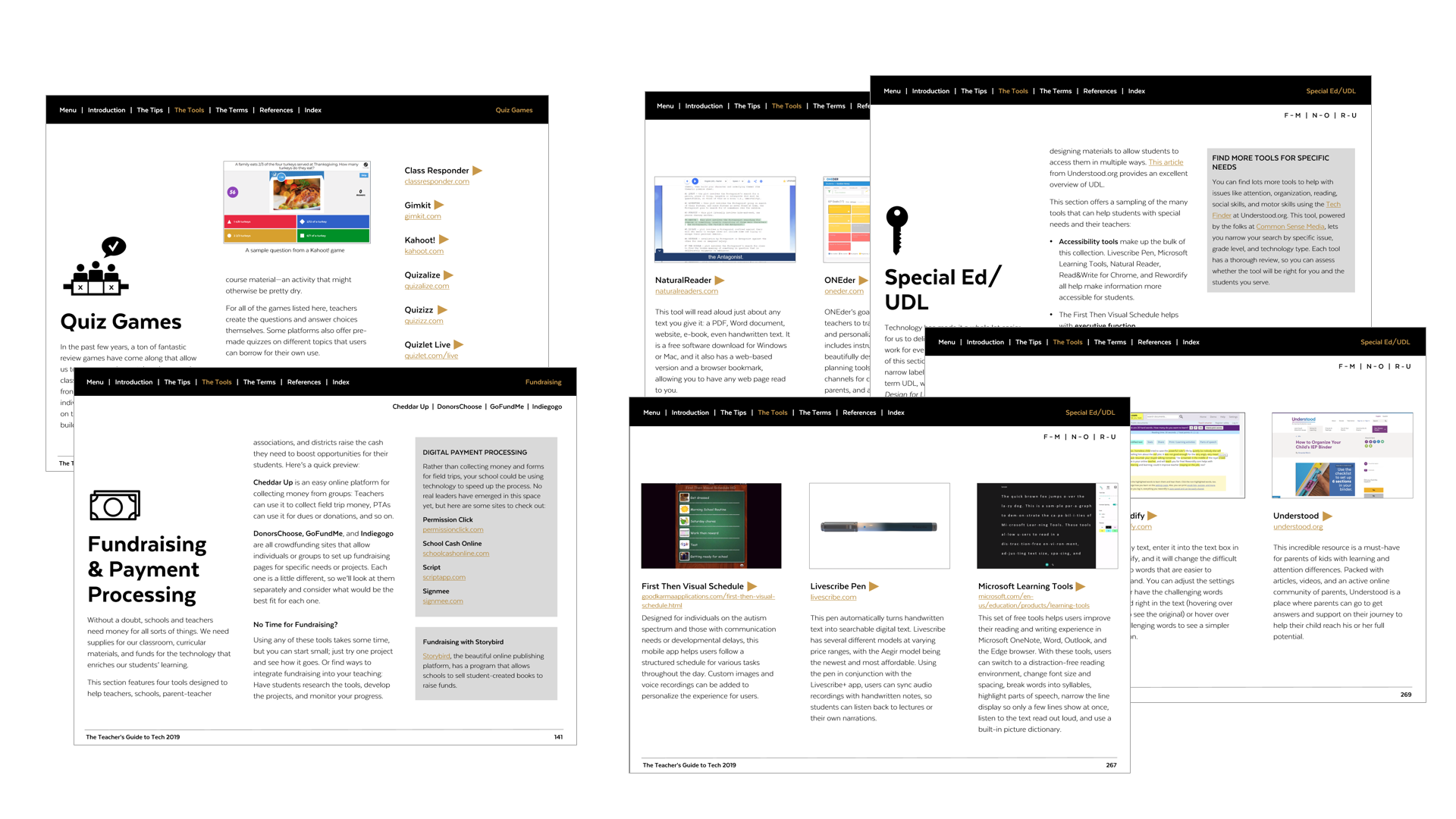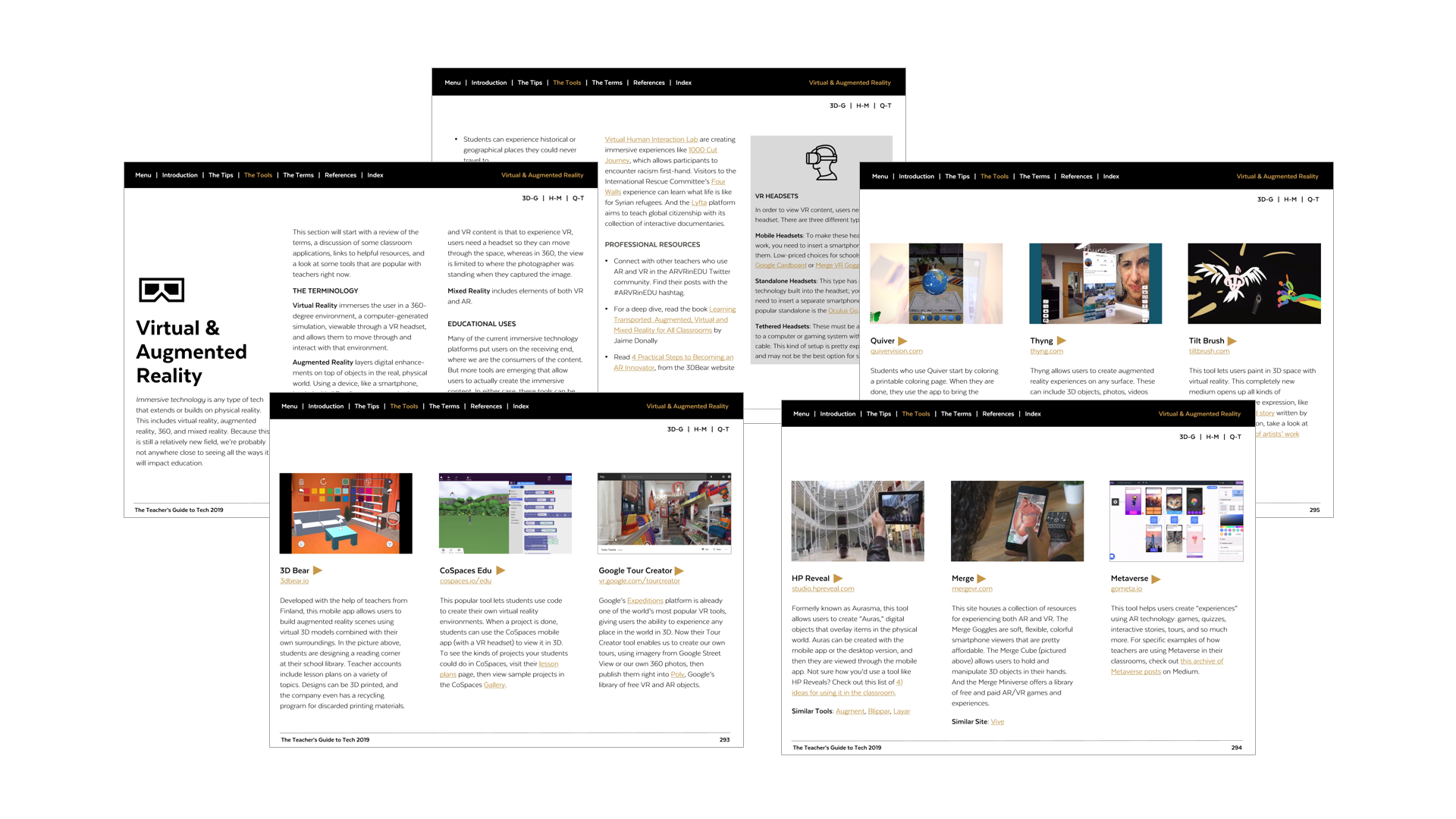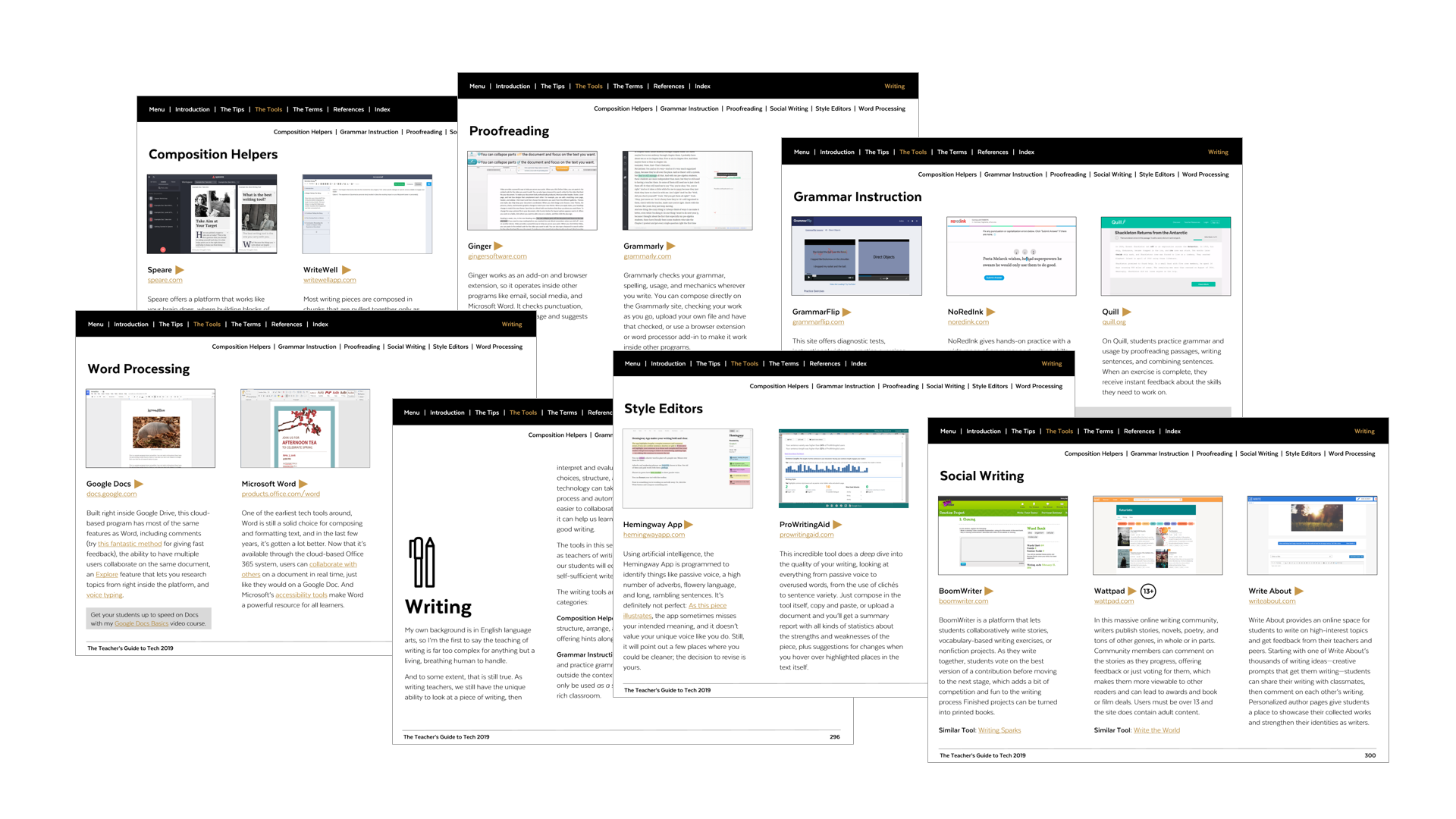 You'll also find more Tips, including more questions in the Troubleshooting and Wonderings sections, and a discussion of how tech can impact equity in some schools.
---
Right now, tens of thousands of people are developing mind-blowing, creative tools that can equip you to teach more effectively, save a lot of time, and empower your students. The Teacher's Guide to Tech brings their work to you.
I can't wait to see what you're going to do with it.