All the JumpStart learning plus the support of a community.
By guiding you through a series of hands-on projects, JumpStart Basic gives you the confidence and skills you need to make smart choices about the tech you use in your teaching.
JumpStart Plus is the exact same course, but it adds the support and accountability of a community: A cohort of students to work with, a schedule of deadlines to keep you on track, and a team of mentors to answer your questions along the way.
Let's start by looking at the course.
---



A Process-Based Approach
Tools come and go, and features constantly change. So instead of starting by looking for the right tool, it's more effective to start with processes, specific ways of using technology that can be applied in a variety of classroom situations. Once you understand a process and how it can boost learning, you can explore the tools that put that process into action.
In this course, you will learn 10 key processes that can have an incredible impact on how you teach, how your students learn, how you collaborate and communicate with others, and the time it takes to do it all.
Module 1. Basic Blogging: A blog or website is one of the most flexible and essential tools for learning in the 21st century. First, we'll look at all the ways you and your students can use a blogging tool to create spectacular websites. Then you'll use Edublogs to create your own blog that will showcase all of your projects in the course.
Module 2. Online Collaboration: Student learning is turbo-charged when we add collaboration, and educators need regular opportunities to learn from one another, but time and space limit our ability to collaborate as often as we'd like. In this module, you have a choice between Slack and Padlet to create your own online space for powerful professional and student collaboration.
Module 3. Mind Mapping: Research supports the use of visuals for making meaning, and mind mapping is one powerful way to do it. In this module, you will explore how mind maps can be used for instruction, problem solving, even assessment. Then you'll have a choice between Sketchboard or LucidChart to develop a mind mapping assignment and complete it as if you were the student.
Module 4. Curation: The ability to thoughtfully curate resources has become a crucial skill in the information age. In this module, you will consider how this process can really put students' higher-order thinking to use, then use Elink to create a curation task with a finished student sample.
Module 5. Screencasting: Once you know how to record videos from your computer screen – also known as screencasting – you will find dozens of uses for it in your teaching. In this module, you will use Screencast-O-Matic or Screencastify to create your own screencast tutorial.
Module 6. Flipped Learning: If students can get the same direct instruction digitally that they'd typically get in person, then we free up class time to do more hands-on, interactive, engaging things. In this module, you will use TES Teach to create a single flipped lesson by combining video with other types of resources.
Module 7. Digital Assessment: Assessing students before, during, and after instruction takes a heck of a lot of time if you're doing it right. Digital tools can help teachers dramatically increase the amount and quality of their assessments without needing a lot of extra time. In this module, you will use the Quiz feature in Google Forms to create a simple multiple-choice assessment.
Module 8. HyperDocs: These incredibly versatile digital "dashboards" have become one of the fastest-growing planning tools in education. Learn all the different forms HyperDocs can take and how they work. Then create one with Google Docs to use in your own classroom.
Module 9. QR Codes: Once you've seen how powerful and flexible these little squares can be and how ridiculously easy they are to use, you'll find all kinds of ways to put them to work in your own teaching. In this module, you'll create two classroom resources using QR codes to enhance them.
Module 10. Basic Podcasting: Although producing a podcast series can be time-consuming, making a simple audio recording couldn't be easier. In this module, you'll explore how to take a simple audio recording and apply it in the classroom in 10 different ways. Then you'll create your own recording to reflect on your work in the course.
---

How the Course Works
You'll start each module with a short reading assignment. This is where we explore the process, consider its instructional value, and look at how it can enhance learning in multiple ways.
Next, you'll review your project checklist to understand the requirements of your hands-on project. For most projects, an advanced option has been added to offer extra challenge to those who master the process easily.
Then it's time to dig into your hands-on project. You'll watch a series of step-by-step video tutorials to learn how to do it.
When your project is complete, you'll share it in a blog post. A sample blog, with all 10 modules complete, is provided to help you get a clear picture of what your final project should look like.



The JumpStart Community
With JumpStart Plus, you will work through the course alongside a cohort of other students. This will take place in our JumpStart community, a private online forum where you can ask questions, share ideas, and get support.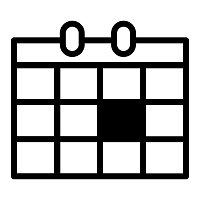 A course calendar will set deadlines for each module, so you stay on track and are more likely to finish the course. As you complete the modules, you'll have the opportunity to share finished projects with other members of your cohort. Seeing what educators in other content areas and grade levels are doing with the tools really helps expand your expertise with each process you learn.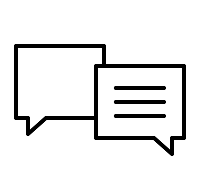 The community forum provides a place for you to ask questions, find answers, and share the work you're doing. You and your cohort will have your own discussion board, and you'll have access to module-specific boards as well, so you can find the help you need quickly.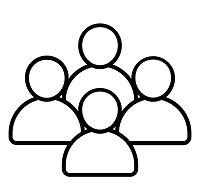 A team of JumpStart mentors will have an active presence in the community to make sure your questions get answered. These are fellow educators who have already completed the course and are excited to help you succeed.
There are no required meetings or additional tasks associated with JumpStart Plus: It simply adds a level of accountability and support to help you get the most out of the course.